SENIOR PASTOR
DEREK L. HOUSE
When Elder Derek House entered the world, on August 11, 1966, Michael & Doris House knew God had predestined their son with a special calling. Derek was the child who loved church & couldn't wait to get to service. In high school, his friends had no idea they were prophesying over Derek when they started calling him "Elder", looking to him even at that early age for guidance in their spiritual walk.
Baptized in Jesus's name & filled with the Holy Ghost when he was 16, under pastor Bishop R.H. Duncan Sr., at One Way Apostolic Church in Indianapolis, God instilled in Derek a desire to serve others. His love for the young & aged has been expressed throughout 38 years of street, juvenile, hospital, nursing home, jail, & prison ministries; initially as a ministry participant then as a leader.
Under the tutelage of his musically gifted parents, Derek's passion for Gospel music blossomed. This passion guided his progression from choir member to choir director & eventually serving as One Way's Praise & Worship leader. Derek's love for God's people & the gifts God blessed him with placed him in the trusted positions of Sunday School Teacher, Deacon, President of the Young People's Ministry, Minister of Music, & President of the Ministerial Alliance at Christ Temple Apostolic Church.
Elder House is no stranger to the Office of the Pastorate. The Lord led him to found & pastor Higher Ground Pentecostal Church in Indianapolis, In. The Lord led Derek to sit under the leadership of Bishop Charles Finnell at Christ Temple. These two life-changing moves prepared him for the next phase of his spiritual journey, one where God would send him to Bloomington, Indiana, and Light House Community Church.
God, in His unique and holy way, has physically manifested the promise Derek's parents saw at his birth. When Derek was elected to pastor Light House Community Church, by a congregation who had been waiting for that special someone as shepherd and angel of Light House, God made abundantly clear the pastorate was the "something special" he'd chosen Derek for.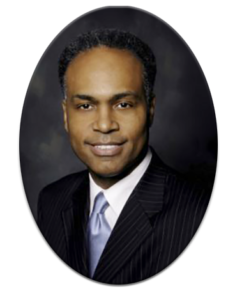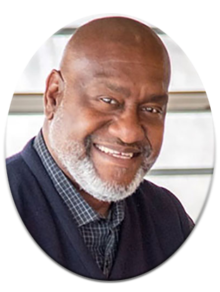 ASSISTANT PASTOR
CLARENCE W. BOONE JR.
Elder Clarence Boone submitted to the Lord's calling while in college at Indiana University on Tuesday, August 24, 1982. The next night at bible study he was baptized by then, Elder Charles M. Finnell, in Jesus name. Several weeks later, on a Sunday afternoon, he was infilled with the precious gift of the Holy Ghost. Since that time, and while affiliated with Apostolic Lighthouse Pentecostal Church, he has been appointed to numerous offices beginning with Deacon, Men's Sunday School Teacher, and Brotherhood Chairman.
In 1995, he was appointed to the Lighthouse Official Board and was assigned the duties of Church Treasurer. In 2001, he was appointed to Church Administrator, with responsibilities of general budgeting and accounting functions while representing the church as the primary fiscal officer. In 2008, he was ordained as an Elder in the Pentecostal Assemblies of the World. In 2009, he was elevated to Associate Pastor, and since 1982, he has served under the pastoral leadership of three pastors. In 2016, he was appointed to Assistant Pastor. For 18 months he served as Interim-Pastor.
Elder Boone earned a Bachelor of Arts degree in Political Science and a master's degree in public Affairs and Administration both from Indiana University, Bloomington. After 25 years of employment with the Indiana University Foundation and Indiana University Alumni Association, Elder Boone retired in 2017 and is now a Realtor with Griffin Realty in Bloomington.
In his spare time, Elder Boone volunteers with WFHB Community Radio in Bloomington where he has been a gospel music programmer for 17 years. He also produces an award-winning one-hour weekly black public affairs program called, "Bring It On!" Elder Boone is married to Sister Ann M. (Logan) Boone and they have two daughters, Aniya, and Alayna.
ASSISTANT PASTOR
WANDA HOSEA
Elder Wanda Hosea loves God and loves people! She has been a faithful member of Light House Community Church for over 20 years. She is a licensed and ordained minister of the Pentecostal Assemblies of the World, Inc., who serves as the Assistant Pastor of Administration and is the Christian Education Director. Elder Hosea is currently working on her Doctorate in Ministry with a concentration in Transformational Leadership. Pastor Hosea believes that ministry is lovingly serving others and that it can take place anywhere and at any time. Some of the many ways she ministers is through her role as a Chaplain at IU Health Bloomington Hospital and CEO of Ezer Ministries, LLC – a ministry that empowers women to empower others through the transforming power of Jesus Christ.
Wanda lives in Bloomington, Indiana, and she and her husband and love, William Hosea, USMC Master Gunnery Sergeant (Retired), are both active in the community. They have been married for 19 years, and together they have seven children, 10 grandchildren, and one great-granddaughter.