The Christian Education Ministry of LHCC serves to EMPOWER people to:
LEARN the Gospel,
LIVE the Gospel,
LEAD others to the Gospel of Jesus Christ
and we do all this with LOVE.
Our Guiding Scripture – 2 Timothy 2:15, 21 (NKJV)
Be diligent to present yourself approved to God, a worker who does not need to be ashamed, rightly dividing the word of truth….He will be a vessel for honor, sanctified and useful for the Master, prepared for every good work.
Empowerment Classes are held in church and on-line on Sundays from 9-10:00 am. Our classes are taught by Spirit-filled, experienced and knowledgeable teachers. Currently, due to Covid-19 Social Distancing restrictions, we have one empowerment class held in the sanctuary, where we can learn the Gospel while keeping six feet apart. Normally, we have several empowerment classes for all ages, nursery through adults, which follow the basic concept and principles of Sunday School.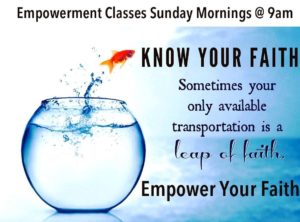 New Beginnings Class is a seven (7) week instructor led class that welcomes new or long- standing members, 18 years and older, who desire to grasp a solid foundational knowledge of our Apostolic Doctrine. New Beginnings covers seven (7) principle doctrines including the doctrine of Jesus Christ. The course is challenging, fun, and guaranteed to be life changing. This class is currently meeting in the Fellowship Hall during the Empowerment Class time and is being taught by Pastor House.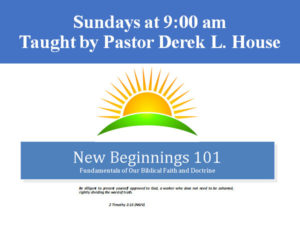 Annual College Scholarship
Light House Community Church is mandated, by the Word of God, to fulfill the Great Commission in winning lost souls to Christ and empowering the Believer to grow in Christ through prayer, study of the Holy Bible, and life application teaching.
In an effort to better serve the Bloomington community, Light House Community Church announces its annual Educational Assistance scholarships. The scholarships are open to all High School Seniors, Undergraduate, and Graduate students attending an accredited higher learning institution.
Scholarships are granted in August in the amount of $500.00 or greater. The scholarship is funded by offerings or donations collected the first Sunday of every month.
If you have any questions about Christian Education, or would like to become part of this dynamic ministry, please contact our Christian Education Director, Pastor Wanda Hosea.